Summer is coming to an end and kids are preparing for back to school. It's a stressful time for parents and kids, especially during these difficult Covid times. It's even more distressing for those families struggling to make ends meet. Recognizing that there are families in need in our community, the Fort Erie Lions wanted to do something to help.
"School is difficult enough, imagine starting the new year without even the most basic tools. It's important for every child to feel good heading out on that first day, and we're happy to be even a small part of making that happen." … Lion Linda Scott, President
The Lions Club reached out to the local Boys & Girls Club to see if we could work together and Jill Peters, Director of Programs for BGC Niagara knew they had families who could use some assistance. Jill reached out to their families and put together a list of exactly what materials were needed.
"BGC Niagara is very excited to work alongside the Fort Erie Lions Club to ensure that the children and youth in our community have the essentials for back to school.  Our partnership contributes to the ongoing development of our future leaders." … Jill Peters, Director of Programs
List in hand, a team of Lions headed to the Niagara Falls Staples and with the help of store staff who went above and beyond all the supplies needed were collected. Three shopping carts were filled with pencils, binders, glue sticks, lined paper, pencil cases, back-packs, hand sanitizers and so much more. Twenty students in our community have everything they need to head back to school.
BGC Niagara and the Fort Erie Lions wish all the kids in our community a successful school year!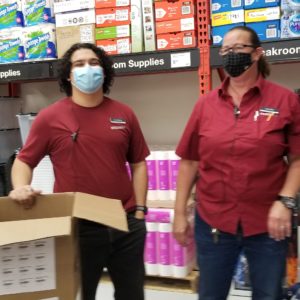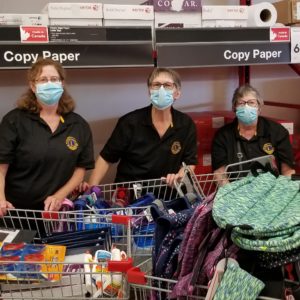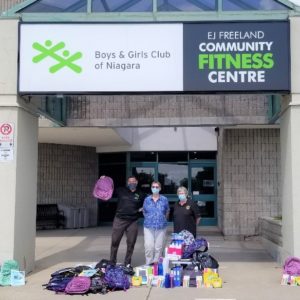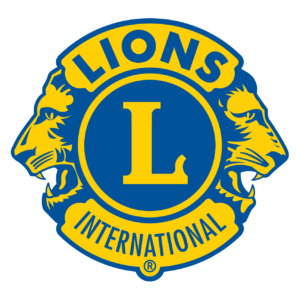 The Fort Erie Lions Club is proud to participate in Charitable Gaming through Golden Nugget Gaming Centre This ongoing financial support allows us to offer much needed programs and services. When we come together, we make things possible for our community.